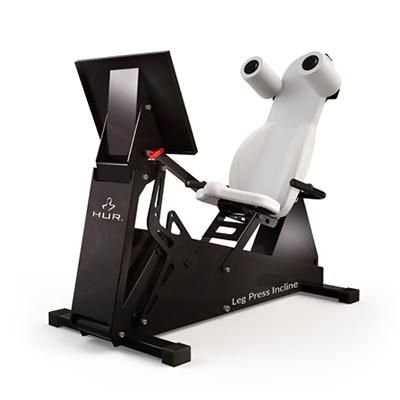 Easy access handgrips
Handgrips improve access into and out of machine. Designed for those in rehabilitation, with long-term physical impairments and seniors.
Isometric testing sensor attachment
Isometric measurements like maximum strength and muscular balance can be measured using a separate Performance Recorder -device, if the machine is equipped with a sensor attachment.
Lock mechanism
Lever arm can be locked with lock mechanism. Lock mechanism also works as range limiter to set the desired start (flexion) point for a movement. This feature is useful for those with physical impairments or, for example, those undergoing rehabilitation after surgery.
Adjustable foot plate
Footplate can be adjusted to set a different joint angle for exercise.
Electrically adjustable back support & shoulder rollers
Back support and shoulder rollers are adjusted electrically. Thus, Leg Press Incline can easily be optimized for different size of users.