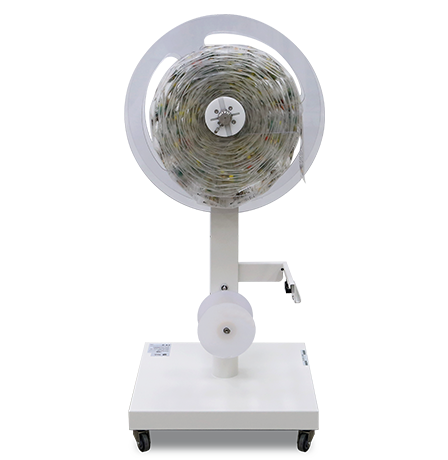 Efficient pouch management
The automatic tension control (Auto Tension) supports a reliable automatic rolling.
You can also use the foot switch to adjust the rolling speed for manual operation.
Experience increased efficiency by connecting with ATDPS.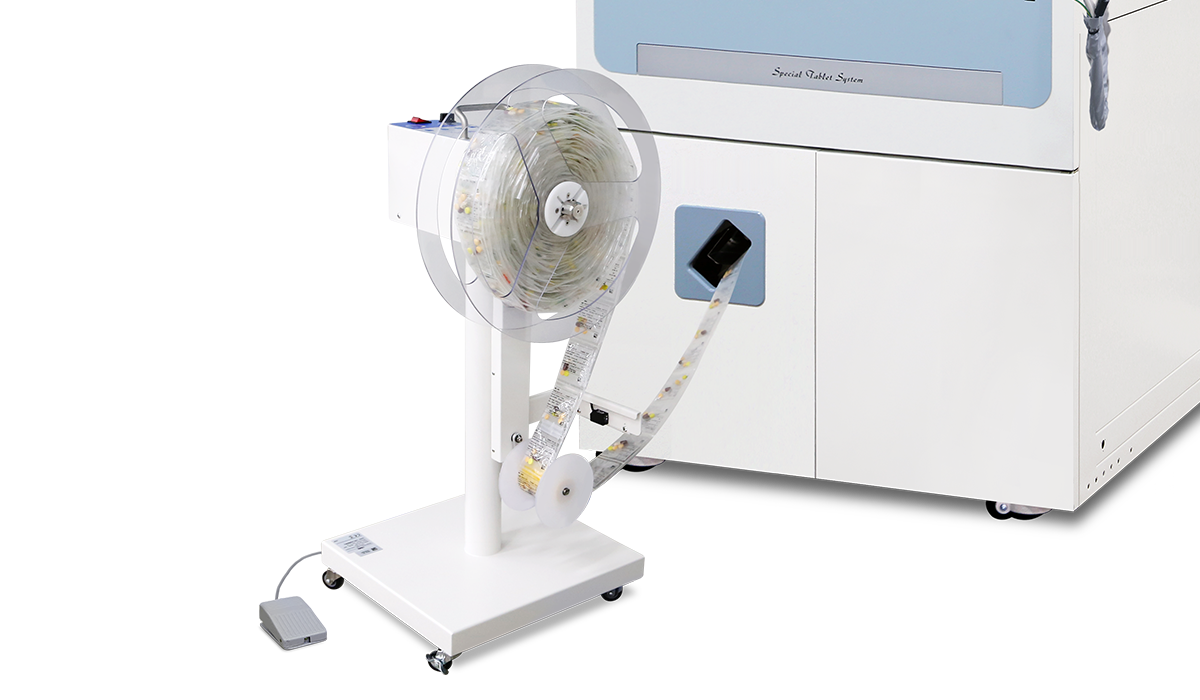 Detachable bobbin for efficient maintenance by patient or medicine
Detachable for storage and maintenance, bobbins are available in two sizes 400 mm and 500 mm as needed.
※ Bobbin is a round shape guide used for pouch strip rolling and is compatible with VIZEN, VIZEN DE, and WIZER.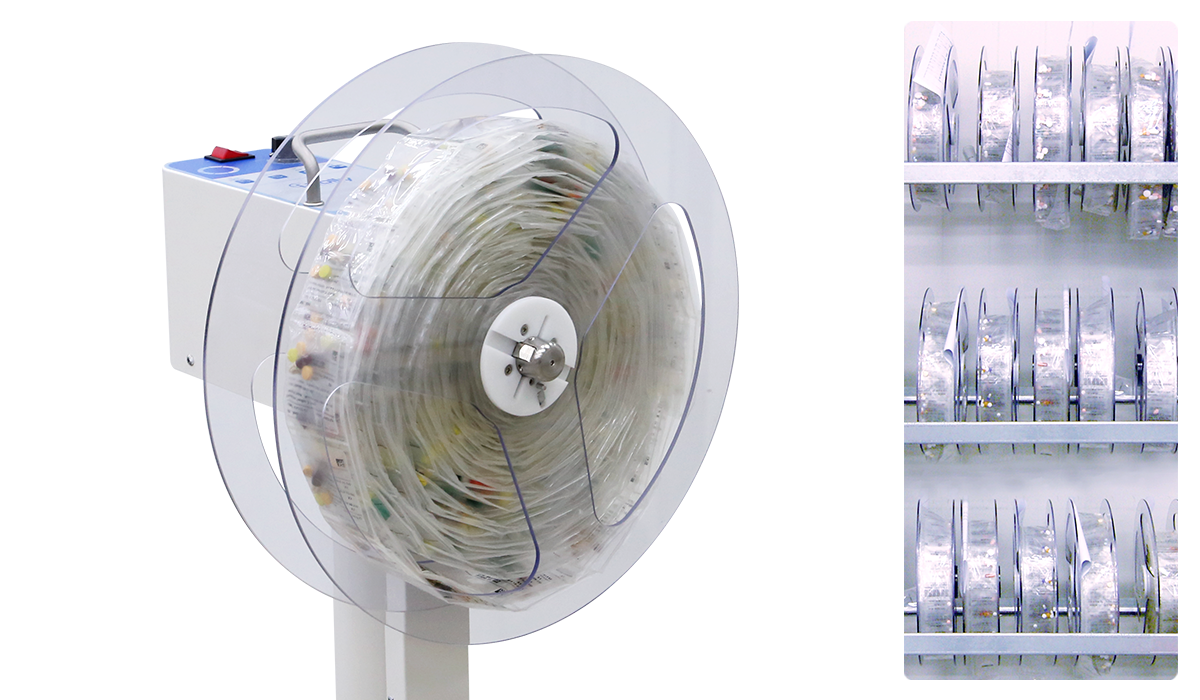 User friendly control panel
The control panel is very intuitive and easy to use to set between automatic / manual mode, forward (CW) winding / backward (CCW) winding as well as a preferred speed.