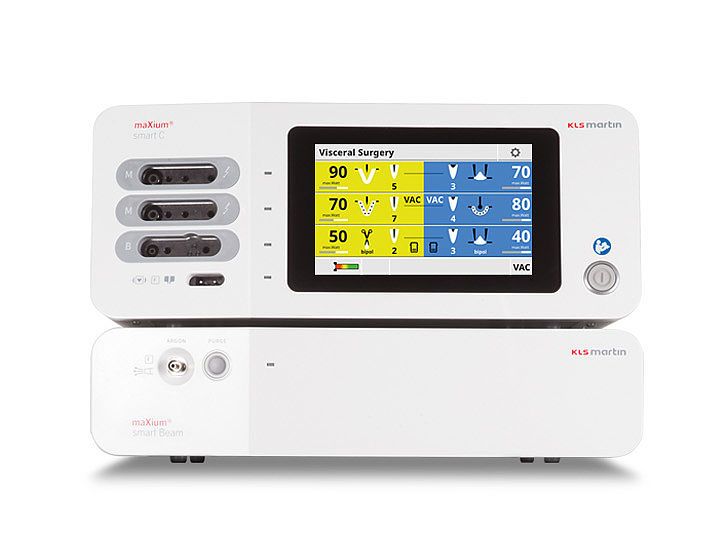 Features:
This electrosurgery unit maXium® smart C mates the proven maXium® user interface with state-of-the-art touchscreen technology.
Great on the outside, pure genius on the inside: No matter if you are cutting or coagulating in daily operation, the simple intuitive user interface handles it all.
Novelty
Strong effect even at low power.
In our new maXium® smart electrosurgery product line we have uncoupled the effect settings from the power settings. Your benefit: You can rely on maximum variable performance at all power ranges.
Operability
The maXium® smartC combines the proven maXium®-user control philosophy with modern touchscreen technology. Whatever you are doing- all it takes is at your finger tip.
Efficiency and functionality
With the well defined horizontal placement of both monopolar socket and the bipolar socket plus the continuous display of all pertinent parameters on the screen, the user is always aware of the particular presettings. Any of the settings you change can be easily saved in the user-specific programs and then called up again whenever they are required. Up to 50 memory slots are available for this.
Modularity
The maxium® is available in three versions, depending on the socket module you select. No need for adapters at all because third-party accessories can be plugged in directly.