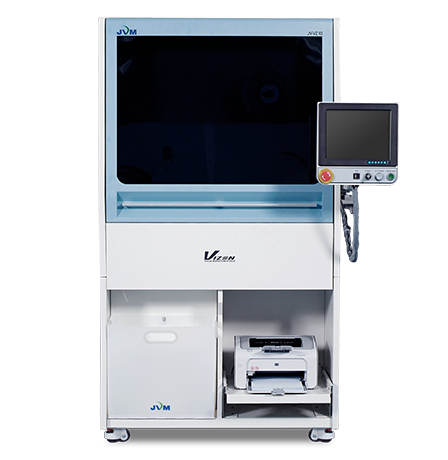 Fast & precise medicine inspection
Finished pouches printed with patient name, medicine details (quantity, size, shape), and barcode are captured via embedded camera to compare with the prescription details for inspection.
The work efficiency improves by 80% compare to a manual inspection.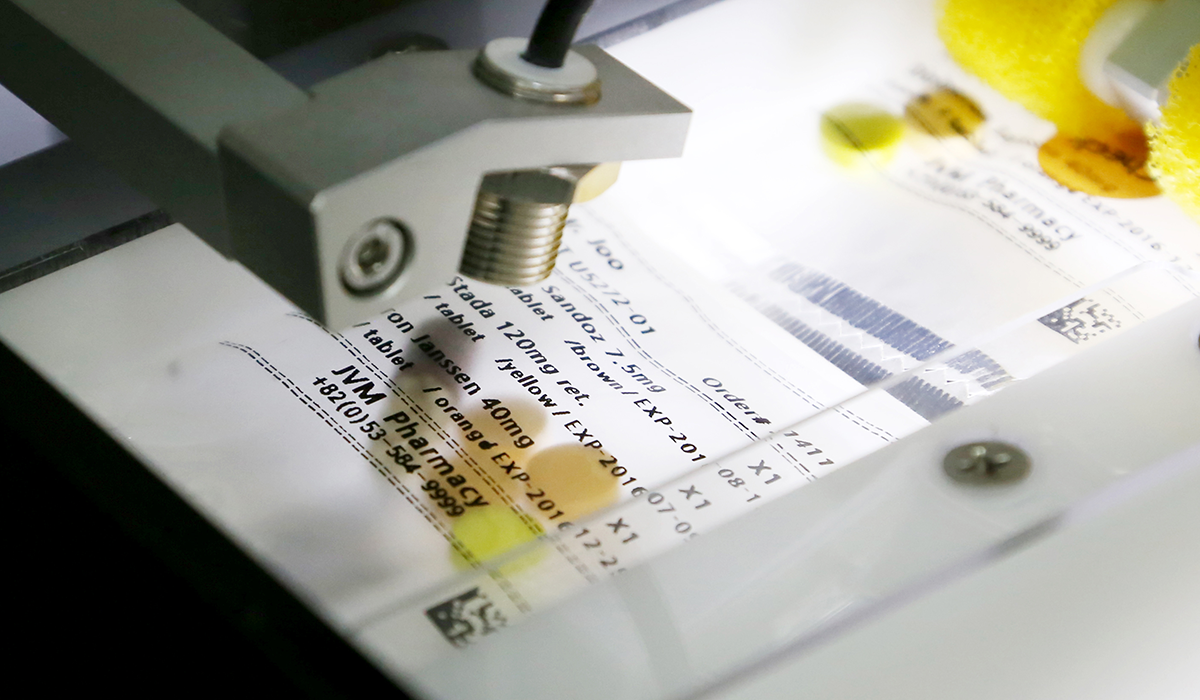 Managed history for all inspection results
Inspection results are then saved in image and text formats so that they can be used to track medicines, search dispensing history, as well as to guide a safe administration for patients.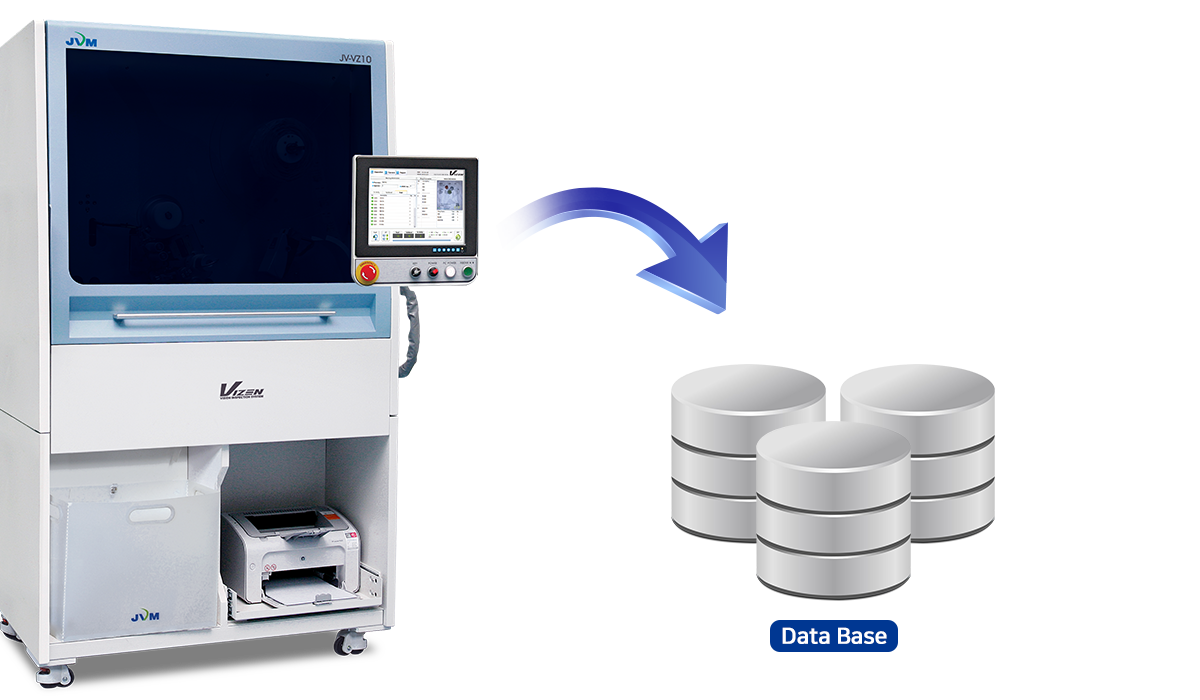 Automatic CHECK mark sticker application to pouches with error
Upon detecting a pouch with error, the system automatically applies a CHECK mark sticker on the pouch for the user to distinguish it easily from normal pouches.
You can use the inspection result log to sort normal pouches from the ones requiring re-inspection effortlessly.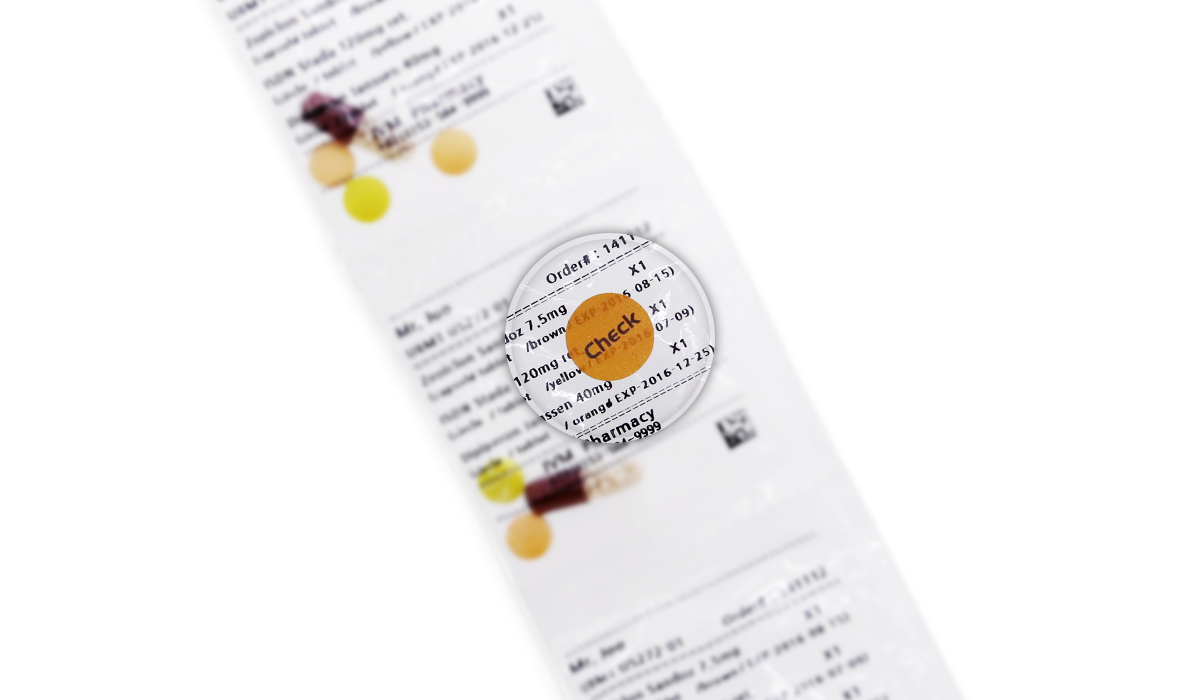 Easy-to-use touchscreen operation
The user can easily operate the system with the intuitive and easy-to-use touchscreen and the inspected images can be viewed in real time.
Also, the sound and pop up notifications inform the user of the event even when the user is dealing with a different task.