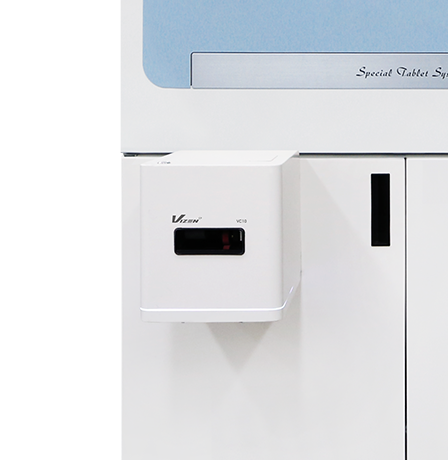 Reduced work load with streamlined process
Inspection automatically starts as soon as packaged pouches are released from ATDPS.
As this eliminates the need to transfer the pouches to another inspection system, the operator's work load related to inspection can be reduced.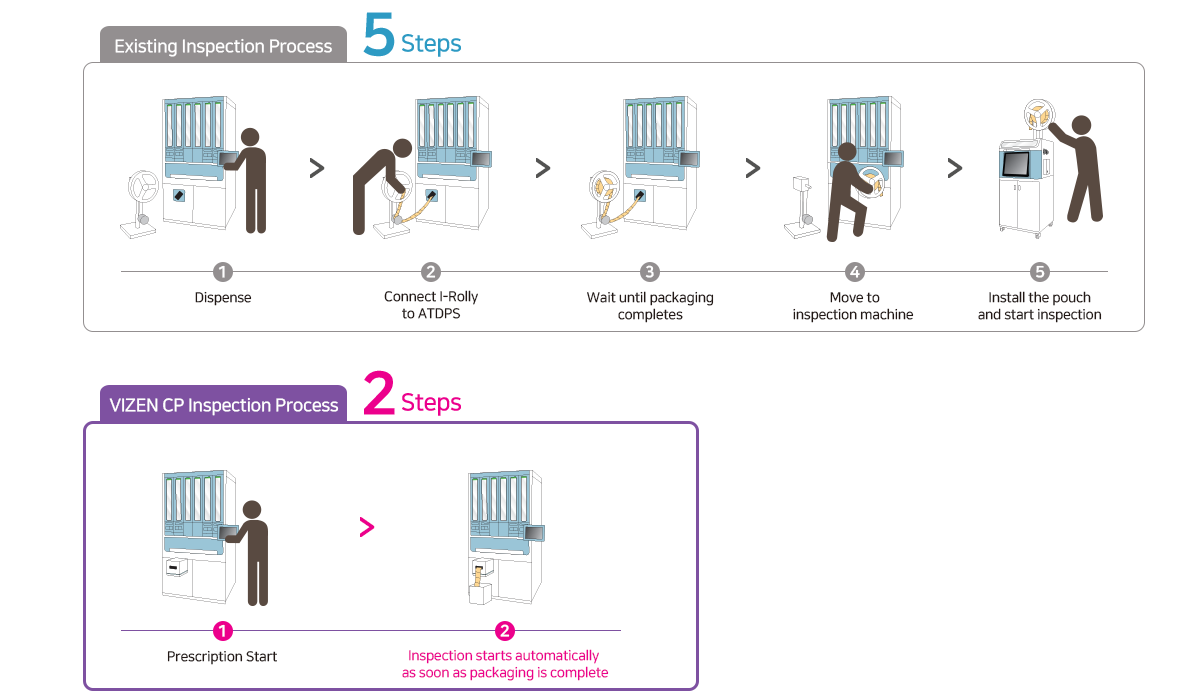 A compact design to minimize the footprint
As no extra space is needed for inspection system, this compact machine allows you to make better use of the space and maximize the space efficiency especially in a small area.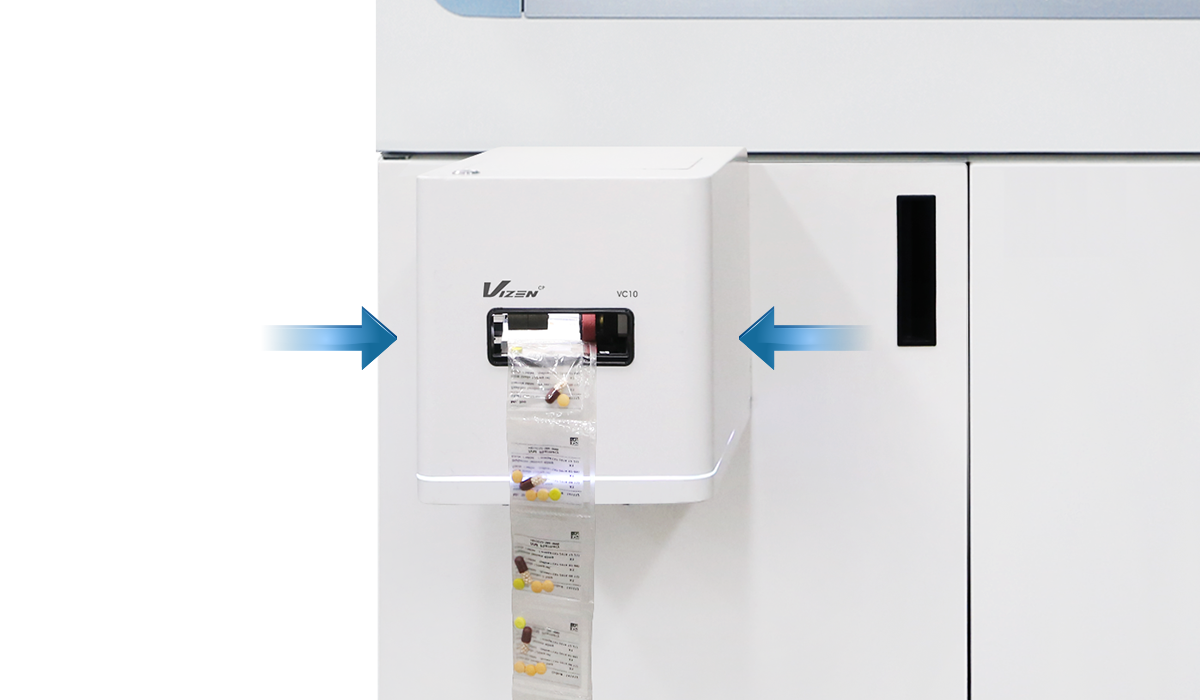 Real-time monitoring of inspection images
Images being inspected are streamed to a separate monitor in real time and the inspection history is saved in image and text formats to support a safe administration guidance for patients.