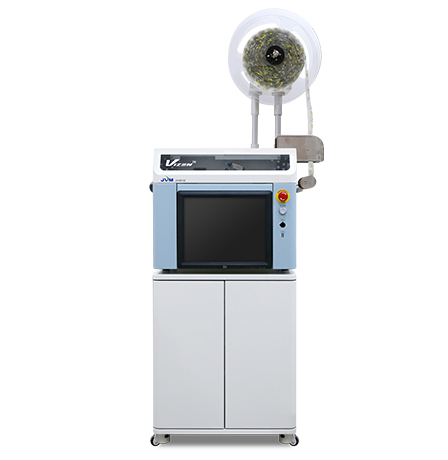 Fast & precise medicine inspection
Finished pouches printed with patient name, medicine details (quantity, size, shape), and barcode are captured via embedded camera to compare with the prescription details for inspection.
The work efficiency improves by 80% compare to a manual inspection.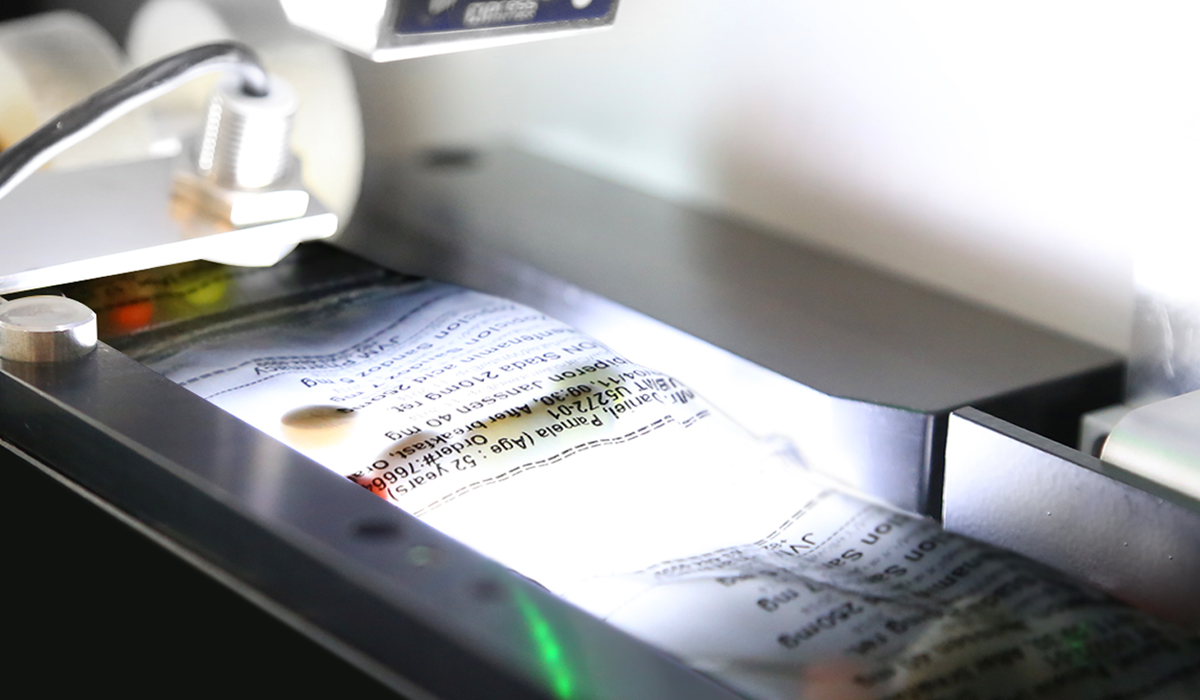 Managed history for all inspection results
Inspection results are then saved in image and text formats so that they can be used to track medicines, search dispensing history, as well as to guide a safe administration for patients.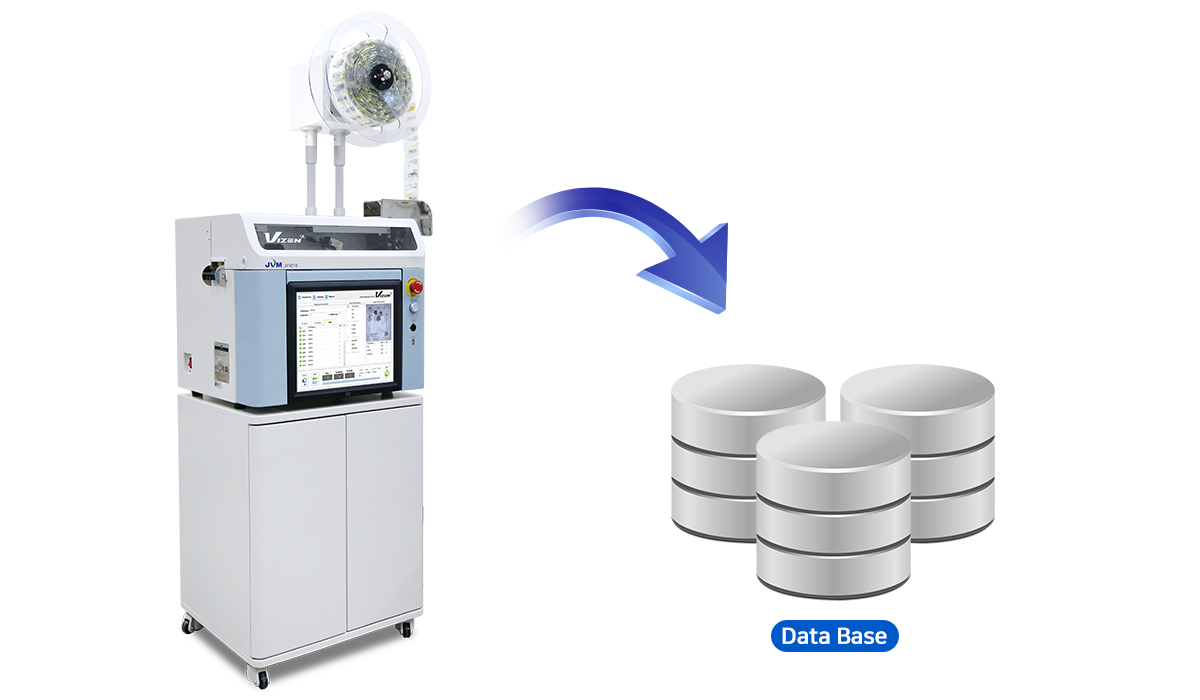 1 to 1 connection with ATDPS
When a big volume of pouches packaged with short-term prescriptions needs to be inspected, you can connect the machine directly with ATDPS to eliminate the need to reload the finished pouches to VIZEN to inspect quickly and more efficiently.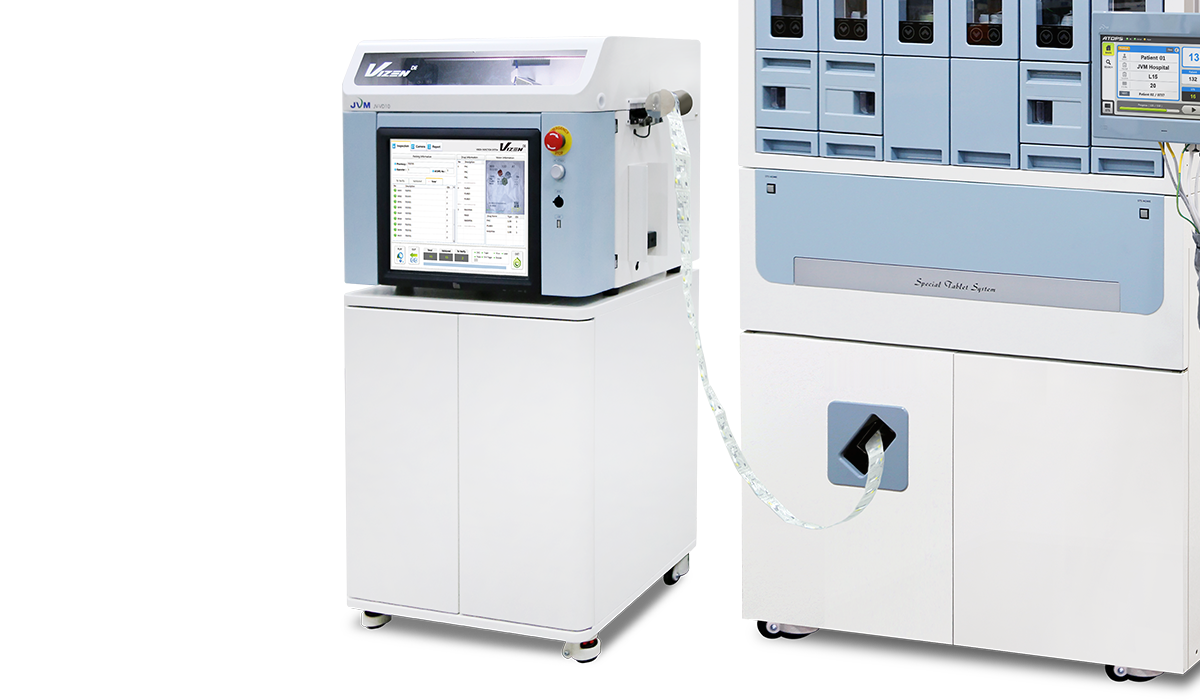 Add medicine details
VIZEN DE can capture a medicine image using the embedded camera to save the medicine details without the need of a separate registration system.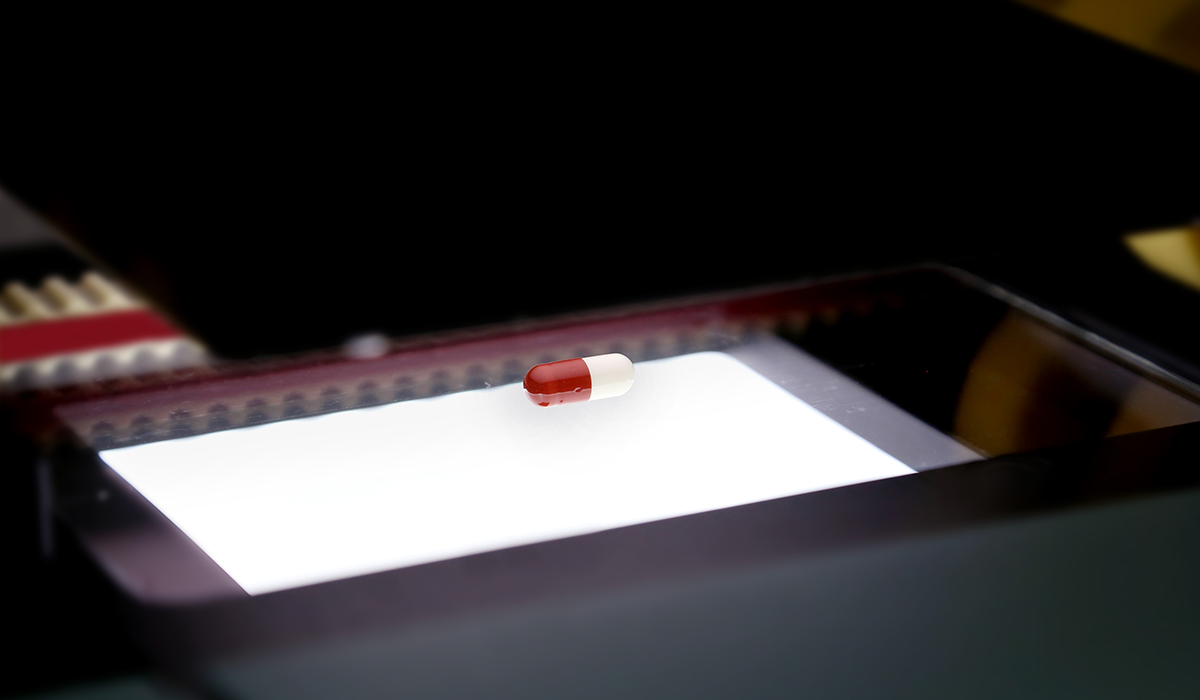 Easy-to-use touchscreen operation
The user can easily operate the system with the intuitive and easy-to-use touchscreen which the user can easily adjust the orientation, and the inspected images can be viewed in real time. Also, the sound and pop up notifications inform the user of the event even when the user is dealing with a different task.